In response to the COVID-19 pandemic, the NIH Center for Scientific Review (CSR) has held 90% of all review meetings via a virtual platform (Zoom).
To plan future review meetings, CSR surveyed 3,000 NIH reviewers and support staff and compiled ratings by scientific review officers (SRO) of 230 review meetings and quantitative data comparing in-person v. Zoom instances of 275+ meetings.
Though 60% of reviewers and 85% of SROs stated overall quality has not changed, more respondents prefer in-person meetings (43% to 31% of reviewers; 44% to 36% of SROs). Reasons for this preference include longer meetings via Zoom, reduced attention, lower engagement, poorer quality discussions, and lack of social opportunities (networking, building collaborations, comraderie). More details of the analyses are available here.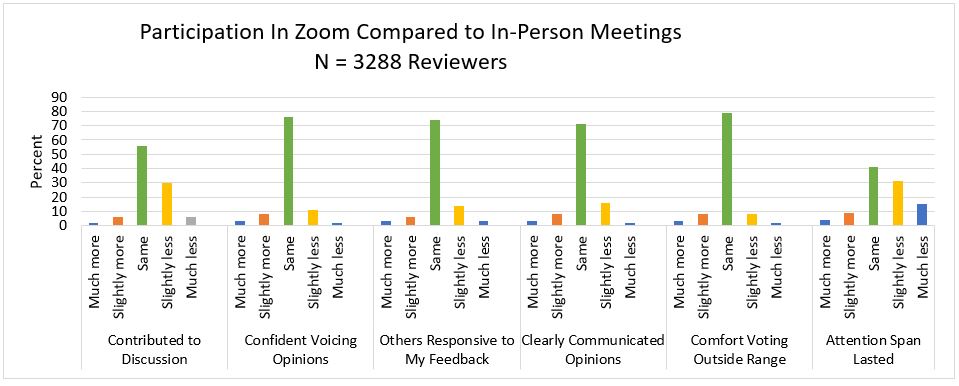 In February and March 2021, CSR plans to collect additional data to set post-pandemic practices for study section meetings. Stay tuned!